Goman, thanks to its 20 years of experience and research, has been studying and proposing solutions for bathroom furniture and its safety that go beyond categories and discriminations. This is why we have always aimed at the production of "for All" articles, that can fit in the most varied environments.
After the Flight and Flat wash basins, the New Age furniture and, more recently, the Prime basin, the new Shine sink was added, with the intention of continuing to provide new paths and indications for the "for All" bathroom furniture focused on people's emotions and needs.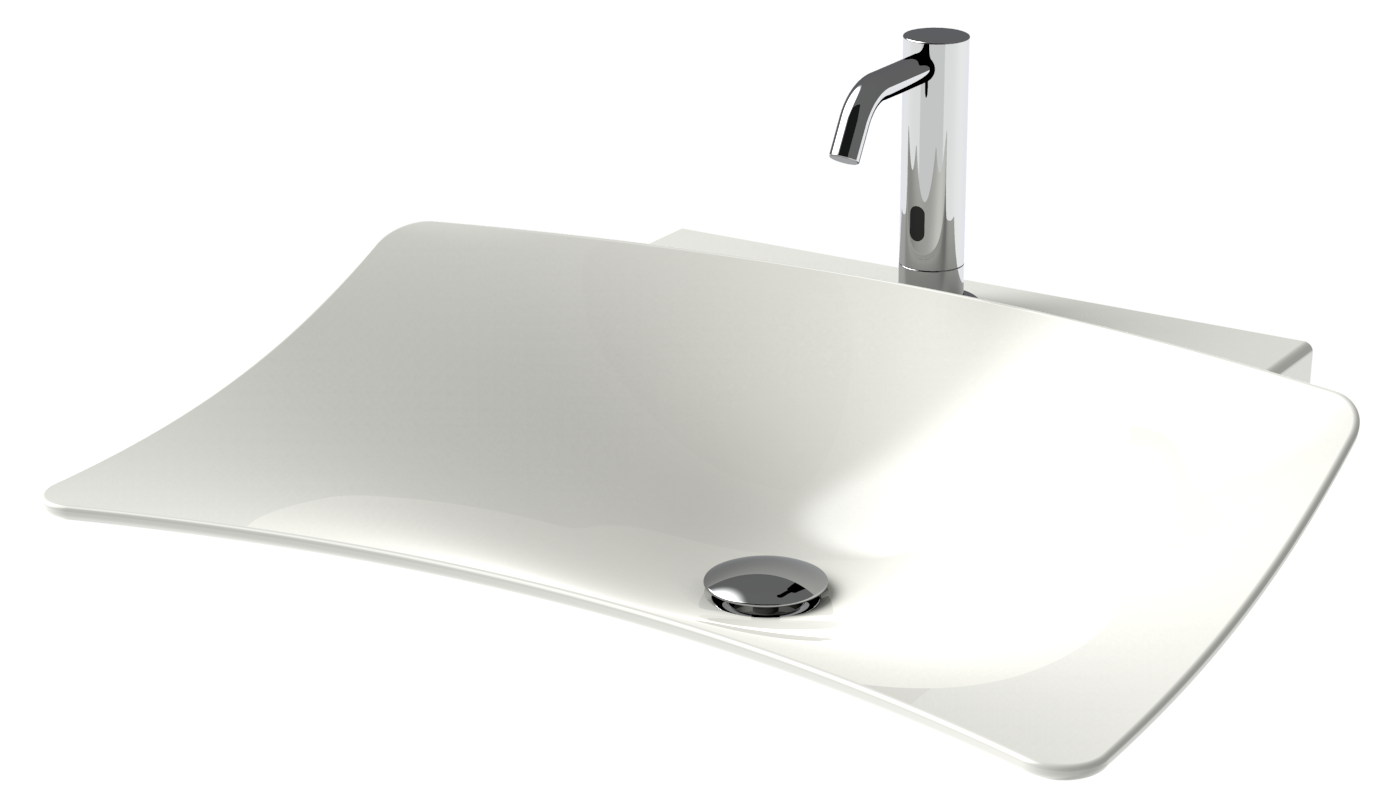 Characteristics
Shine is a wall hung wash basin with elbow rests, a support surface for objects and a concave front edge; it has a fixed inclination of 8 °. The Shine wash basin is designed to be a single self-supporting component that does not require brackets or other fixing systems. Made of POLITEK, (very resistant material composed of polyester resin and calcium carbonate, covered with a special glossy or opaque white Gelcoat for sanitary use), it is suitable for installation in environments for the disabled and in accordance with Ministerial Decree of the Ministry of Public Works of the 14th of June 1989, no. 236 and Presidential Decree 503 of 24.07.1996.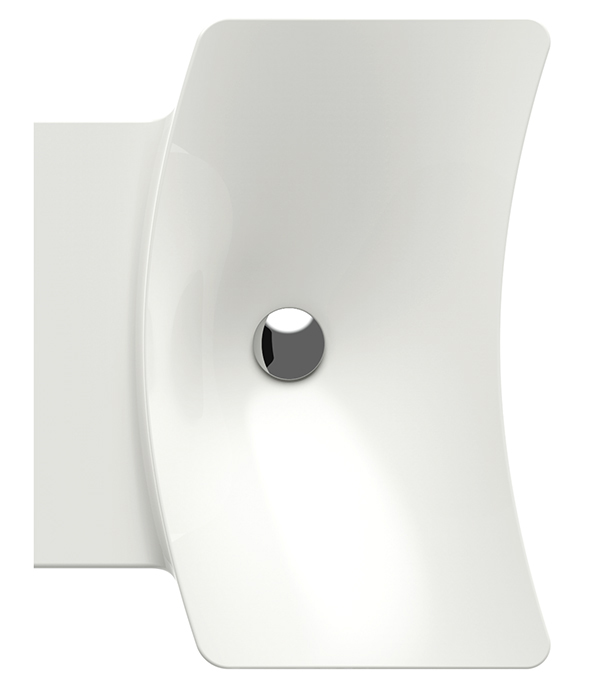 Accessible hospitality
The research and development of new "For All" products are the occasion for our company to show our social responsibility in wanting to offer solutions designed for accessible hospitality. Accommodation facilities, from public places to hotels and entertainment venues, become more competitive when they use products and accessories that can ensure safety, well-being and inclusive accessibility. In fact, in this way they increase the occasions for service and hospitality, responding to travel or service needs also of those with disabilities.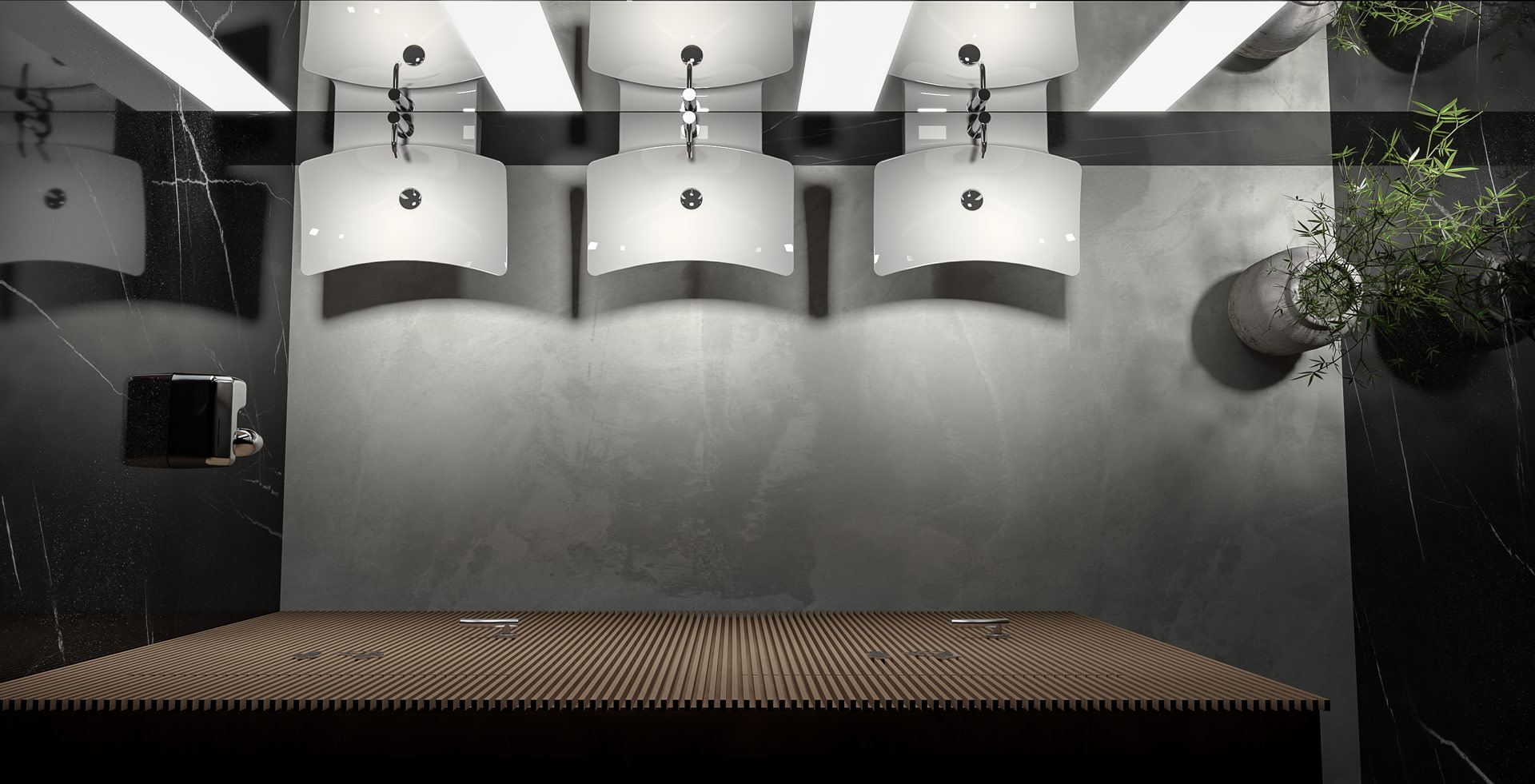 Well-being and care
In environments specialized in the care and well-being of elderly people or people with disabilities, it is important to be able to choose inclusive products and accessories as Goman proposes, designed to play a key role in times of difficulty. Feeling welcomed, cared for, supported and understood plays a fundamental role in the care of each person.
Fusion
The intertwining of elements and finishes typical of other cultures and the essentiality of contemporary spaces, represent the inspiration of Shine's design.
A style that represents the journey among different traditions, which must be inclusive and accessible, in which the Shine wash basin becomes a guarantee of compliance with regulations and of care for the person, merging and shaping itself even in the most eclectic environments.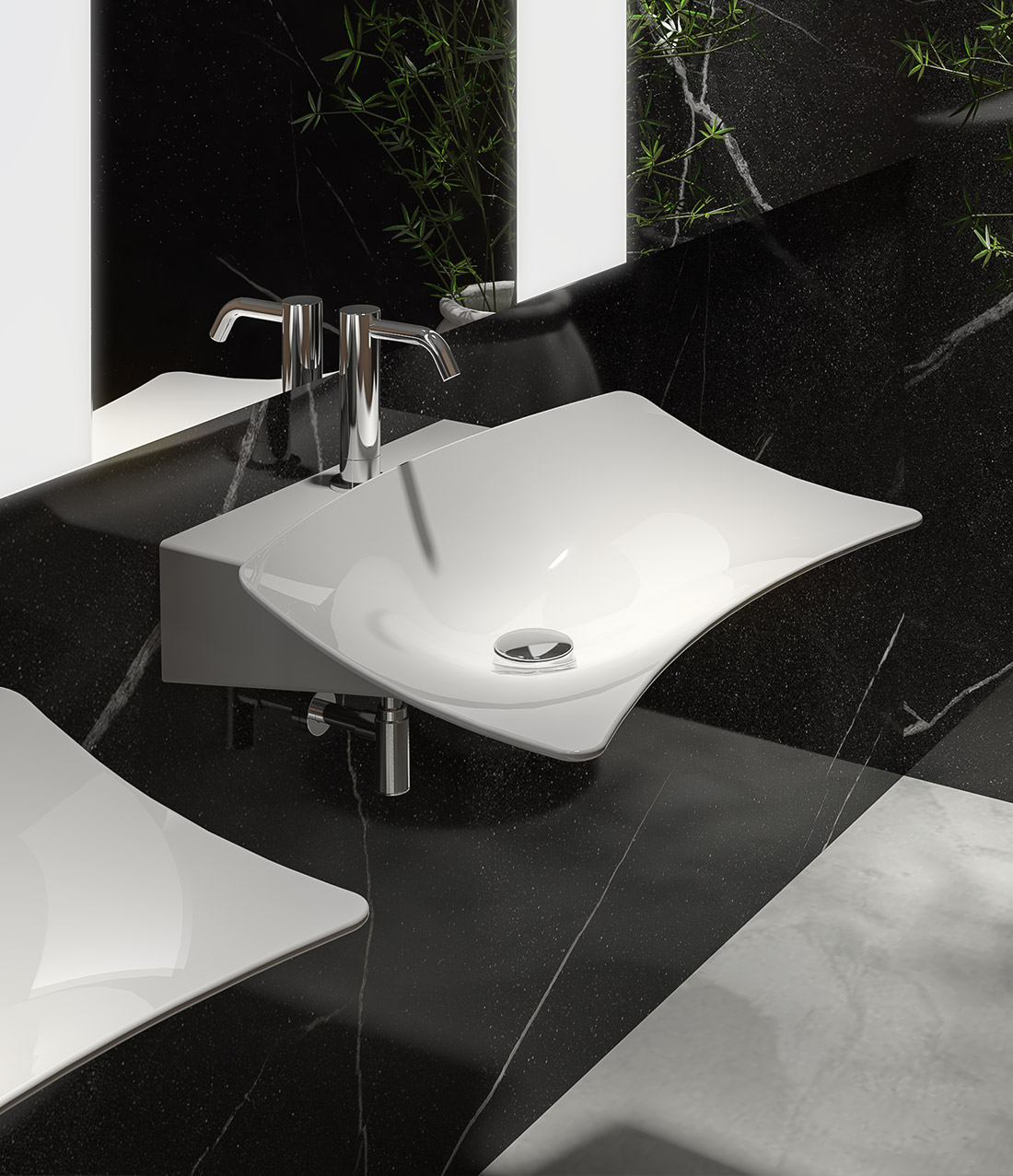 Healthcare
Even in the most specific and technically organized environments for personal care, such as residential care facilities for the elderly (RSA) and in accommodation facilities suitable for accessible tourism, the Shine wash basin fits in perfectly becoming the protagonist. The embracing front edge is intended to be the symbol of hospitality that these types of bathrooms can express with suitable finishes. The finishes and details are very similar to domestic atmospheres to ensure pleasant short or long-term stays, even with the difficulties of elderly people.